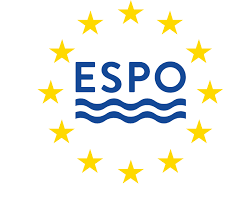 BRUXELLES: 13th february 2018
-
Prof. Vicent Esteban, Director of the Scientific Committee of RETE, participate in the fisrt ESPO meeting on review of code of practice on societal integration of ports that will take place in BRUXELLES on 13th February, from 14h-18h.
-
ESPO start the review of code of practice on societal integration of ports for different reasons:
Since 2010, the port-city relationship has developed a lot. It seems an appropriate time to look at the content of the first code and see how things have developed and to assess many new good practices, and learn new lessons. The 2010 Code was a strong first code, but 7 years later we have probably the possibility to take it a step further.
ESPO has been running the ESPO Award competition for 9 years already. More than 200 projects were submitted since 2009. It might be worthwhile to inventorise the many good practices or integrate them in the code.
The growing urbanisation in Europe implies that many European port cities are facing increasingly a housing problem. Local authorities are have their eye on port lands for redevelopment. The pressure on port land is therefore becoming stronger. The financial return of real estate investments compared to port investments makes it often difficult for ports to defend the port function.
Since 2010, the governance of European ports has changed in different countries. In different countries ports have been corporatised and the links with the local communities are less formal than before. The city or region is no longer represented in the board of the port. Ports have also in many cases become financially more autonomous. These changes might imply that the port has to find new ways of enhancing port-city relations.
Whereas, before, port authorities were more defending their licence to operate and expand, nowadays challenges can imply that cities need their port, that ports are really at the service of the city, for instance when it comes to the supply of new sources of energy. At the same time, many European cities are taking the lead in the decarbonisation debate and are setting their own ambitious carbon-neutral or zero-carbon targets. This will certainly impact ports.
The resistance of the local population and organized civil society with regards to some of the externalities of port operations (e.g. air quality, noise, tourist saturation due to the cruise industry), has also reached another dimension in some port cities. Social media (twitter, facebook, etc.) is playing an important role in that respect.
-
The first meeting will celebrate on 13 February in Brussels to look into this review and have there some speakers to set the scene. 
-
FINAL AGENDA:
1.      Introduction
2.      Presentation by Greta Marini, Strategic Advisor – Port City Community Affair, Port Center Network Coordinator of the current work and initiatives of AIVP
3.      Presentation by Ivo Cré, Deputy Director Polis: overview of innovative initiatives on transport and cities
4.      Presentation by Jan Buytaert, Consultant Strategy & Analysis, Port of Antwerp
5.      Presentation by Prof. Vicent Esteban Chapapria,

Director of the Scientific Committee of RETE (Association for the Collaboration between Ports and Cities)

6.      Internal reflection on the port-city relation: changing cities, changing ports: new approach needed?
7.      Way forward
-
Please also find below a list of the ports that will be participating to the meeting:
| | | | |
| --- | --- | --- | --- |
| Ms | Mai | Elmar | Cruise Port Rotterdam BV |
| Ms | Eeva | Hietanen | Port of Helsinki |
| Ms | Eva | Jurgeleit | Hamburg Port Authority |
| Mr | James | Kelleher | Dublin Port Company |
| Ms | Susanne | Moolenaar | Port of Rotterdam Authority |
| Ms | Francesca | Morucci | Port Network Authority of the North Tyrrhenian Sea |
| Mr | Fernando | Munoz Bozzo | Cartagena Port Authority |
| Ms | Tiziana | Murgia | Assoporti – Italian Ports Association |
| Mr | Heike | Naumann | Port of Hamburg |
| Mr | Vicent | Palaci | Port Authority of Valencia |
| Mr | Laurens | Schautteet | ESPO |
| Mr | Victor | Schoenmakers | Port of Rotterdam |
| Ms | Kirsti | Tarnanen-Sariola | Finnish Port Association |
| Mr | Kurt | Tuerlinckx | Antwerp Port Authority |
-