Friday, 23 de March, 2018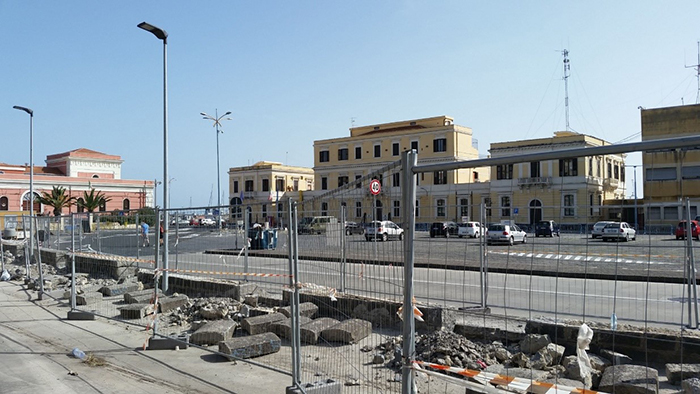 The Italian Minister of Transport approved in July 2016 a new ministerial decree about ports organization, introducing three key points: a bureaucratic simplification; a reorganization of ports in Port System Authorities; a new governance model. Fifteen Port System Authorities take over the 57 national ports, chosen as strategic decision-making centers with offices in major cities and in the ports considered the most important by the European Community. More information about Italian ports reform can be found at: http://www.mit.gov.it/en/comunicazione/news/reform-ports.

In this reorganization Port of Catania joined The Eastern Sicily port system authority, coordinating the activities of the ports of Catania and Augusta, with the institutional purpose of managing and organizing goods and services in its port area. The major changes start from the consideration that the two ports are important but different from each other and can grow by teaming up. The Port of Catania has a greater inclination to the so-called ro-ro (rolling-rolling) and ro-pa (rolling-passenger) traffic, i.e. the ferries. Augusta with its petrochemical area, focuses more on containers. This restructuring induced the authority to support the strengthening of the link between the port of Catania and the city and led to the beginning of the works for the progressive demolition of the harbor wall that currently separates the port from the city.
Figure 1 – Demolition of the harbor wall. Source: http://www.sicilianetwork.info/porto-liberato-catania-scopre-il-mare/
The sustainable development scenarios of the port system are expected to be presented in the following months at the conferences:
Siga2 2018 Conference 'Maritime and Ports', in Antwerp (2 – 4 May 2018- more info at https://www.uantwerpen.be/en/conferences/siga2-2018-conference/)
and
ICTS 2018 in Portrož (14-15 June 2018- more info at http://icts.sdzp.org/).
–
Author: Prof. Matteo Ignaccolo - DICAR Dipartimento Ingegneria Civile e Architettura Università di Catania